Dolce vita Style: quando gli americani vogliono copiare il nostro stile di vita
Oggi vi propongo un'intervista in inglese a Raeleen D'Agostino, una scrittrice italo-americana, particolarmente interessata allo stile di vita italiano.
Some time ago I gave an interview to Dr. Raeleen D'Agostino for an article she was writing about "Italian Mammoni and Bamboccioni", which was published in the April 2008 issue of Psychology Today, the US's foremost consumer psychology magazine. Visiting her website, I discovered a lot of surprising things about her: she is currently a full time writer, an adjunct Psychology Professor, and is also a best selling author. Her book "Living la Dolce Vita: Bring the Passion, Laughter, and Serenity of Italy into Your Daily Life" (Sourcebooks, Inc) was recognized as a book selection by the Order of the Sons of Italy in America (OSIA), and has been translated into several languages, including Korean and Portuguese.
Raeleen is also the founder of Dolce Vita Seminars; in addition to general self-help methods, she also advises Americans to implement some traditional Italian lifestyle habits that can benefit their life, and them to find a more joyful, serene, and healthy way to approach each day. She has also been a strong and vocal advocate to wipe out negative stereotyping of Italians and Italian Americans, especially the frequent stereotype found in American media, associating people of Italian heritage with mobster or mafia activities. Raeleen is the former Research Director for AIDA, the American Italian Defense Association, based in Chicago, IL. I decided then to ask her more about this "Italian Style of living well" that makes life so 'dolce' and that probably we Italians do not properly understand any more (even if we invented it!) as our daily life is not always so 'dolce'…
Raeleen, first of all, how did you get interested in Italy and Italians?
First of all, thank you so much, Giuliana, for asking me to express some of my thoughts for your readers. You do such a wonderful job at bringing psychology to the public, my compliments to you!
As you know, I first began teaching psychology in the university twenty years ago, and the more I taught, especially the principles of positive psychology, the more I noticed a parallel between what the psychological research showed on living happy, healthy lives, and what I learned from growing up in an extended Italian family here in the United States. My grandparents in particular are the ones who brought their old Italian values, habits, and philosophies with them from the "old country," and in general, the Italian immigrants had an immense impact on the way America has shaped itself as a nation.
Do you really think we (Italians) have a "dolce vita style" which makes us happier than, for instance, American people?

I am smiling at this question, it is one that I'm sure is on many of your readers' minds, too! Last year when I delivered a presentation on my book at La Feltrinelli International in Rome, this very question was asked of me, citing the many problems that contemporary Italy faces in areas of the economy, politics, difficulty in finding work, etc. While these issues are challenges all over the globe, what I am referring to as the "dolce vita" lifestyle, are the small things that my Italian grandparents did on a daily basis that made life joyful despite difficulties and challenges—which are part and parcel of being human, after all. Mundane pleasures, raised to a level of celebration, for instance. Taking the time to celebrate good food and company after a hard days' work, might be one example. Coming home to a delicious dish of spaghetti with clams, which you leisurely enjoy at the table with friends and family and a nice glass of wine. These are small daily treasures that even some Italians today bypass when they get caught up in heavy workloads and rush through their day. Many Italians, though still keep the old ways of life strong. I have relatives in Castelpagano (BN), whom I visit when I come to Italy, and although of course time has progressed since the turn of the century wave of immigration, there are still small villages in Italy that have been proven to have greater happiness and longevity because they have preserved some of their ancient cultural habits over time. These are the focus of my work.
What do you teach about Italian life-style in your seminars?
I teach people how to get back to joy and simplicity, the way my grandparents taught me to do.. Often in the US we get caught up with possessions, status, working overtime, eating fast food. My grandparents taught me that relationships come first. So I teach people some psychological strategies to interact more smoothly with others, or cut off negative energy from people who are mean and critical. I like to teach people how to make super easy basic Italian healthy meals that fit into the American lifestyle. There has been a lot of research on the benefits of a Mediterranean (specifically Southern Italian) diet, and it is something which I grew up eating. I teach how to bring the focus back on family relationships, as those are central in Italy, and for good reason. I believe every other relationship we have in life can benefit from what we learn about our relationships in our family of origin. I teach my clients how to build natural exercise into their day, so they don't have to obsess about spending hours in the gym (have you ever walked the stairs in the villages along the Amalfi coast?). I help people see how music can heal and move you (I have never known an Italian in my family who didn't imagine themselves to be an opera singer—whether or not they could actually sing!). I teach people how to let their sensuality come through and not be afraid to be female or male. You see, whether you realize it or not, Italians have given the world more than incredible art, food, architecture, leather, fashion, gold, scientific innovations, etc—you have also given us the key to living a vibrant and wonderful life.
Your book on Italian life stile La Dolce Vita has been translated also in Korean: do you think this life-style could be taught successfully everywhere?
Yes, I do. Why? Because the psychological research shows that the principles I talk about in my book, are really quite universal. It is a question of slowing down, appreciating the smaller things, and practicing what we, in the field of psychology call "cognitive flexibility," but which my grandparents –and many of your readers—are already familiar with as the arte d'arrangiarsi, the ability to get by, no matter what. This kind of resiliency and optimism that no matter what happens, you will get through it, is critical for living each day with a positive attitude and joyful anticipation for the possibilities that lie ahead.
What do you think about Italian women?

To me, the Italian woman is someone who exudes beauty and sensuality, inside and out. She is someone, who, no matter what her circumstances are, has the strength, courage, and dignity to go forward. All of the women in my Italian family were like that. They had a quiet strength, and altruism, and were very much proponents of the "bella figura" philosophy of putting one's best foot forward. They cared about how they dressed, how they presented themselves, how they managed their families—and they were also extremely intelligent, whether they had formal schooling or not.
How about sexuality? Are there any significant differences in the approach to sexual relationships between American and Italian people?
Absolutely. Italians are much more natural with their relationships with the opposite sex. In Italy, harmless flirting is still appreciated (I am not talking about sexual harassment, which is a different topic), and even considered an enjoyable part of the male and female natures. Public displays of affection are a natural part of life in Italy, and there is also a greater ease with and pride towards one's body than there is here among most American women.
Madonna, the singer once said "Italians do it better". Do you think it's true? What do you think of Italian 'maschi'? Are they still considered to be super Latin lovers in America?
What a great question. Well, just as the stereotype still lives that all Italian woman must be like Sophia Loren, there are many American women who still have the notion that Italian men are super romantic, passionate, and able to make love all night long without taking a rest. Some of this, of course is myth, but in my opinion what makes Italian men super sexy is that they are not afraid to appreciate a woman, compliment her, and be gallant when he is around her. That alone is an aphrodisiac. And I know that is a generalization and plenty of Italian women remind me of their defects—one of which is mammismo (something which you and I have exchanged ideas about at length for the Psychology Today article), and another is the tradition of keeping a mistress while married. For the most part, I do find Italian men to be extremely handsome and sexy at any age.
Is there anything you would suggest to Italian women to change in their behavior, something we should absolutely copy from American women to have a better life?
I think American women give themselves permission to put themselves first, much more than Italian women do. A lot of that is cultural, because America was built on the belief that anyone can achieve anything, as long as you believe in yourself and work hard to achieve your goals. Italian women in being more family oriented (and less individually oriented) often put themselves second or third, or last in social situations. Instead I would like to see more of them believe they have what it takes to pursue their own hopes and dreams, and do what truly makes them happy, because they have so much to contribute to the world.
Giuliana Proietti
Copyright
Links:
Dolce Vita Seminars
Psychology Today – For ever Mamma's Boy
OSIA Order Sons of Italy in America
Please follow and like us:
Author Profile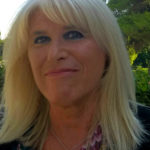 Dr. Giuliana Proietti
Psicoterapeuta Sessuologa
ANCONA FABRIANO CIVITANOVA MARCHE
Per appuntamenti: 347 0375949 - g.proietti@psicolinea.it

E' possibile anche fissare degli appuntamenti Via Skype.
https://www.psicolinea.it/sostegno-psicologico-distanza/

Per leggere il CV:
https://www.psicolinea.it/dr-giuliana-proietti_psicologa_sessuologa_ancona/

Per vedere dei videofilmati su YouTube
https://www.youtube.com/user/RedPsicCdt

Per la pagina Facebook
https://www.facebook.com/Giuliana.Proietti.Psicosessuologia

Per il Profilo Facebook
https://www.facebook.com/giuliana.proietti.psicologa